Meet Our Team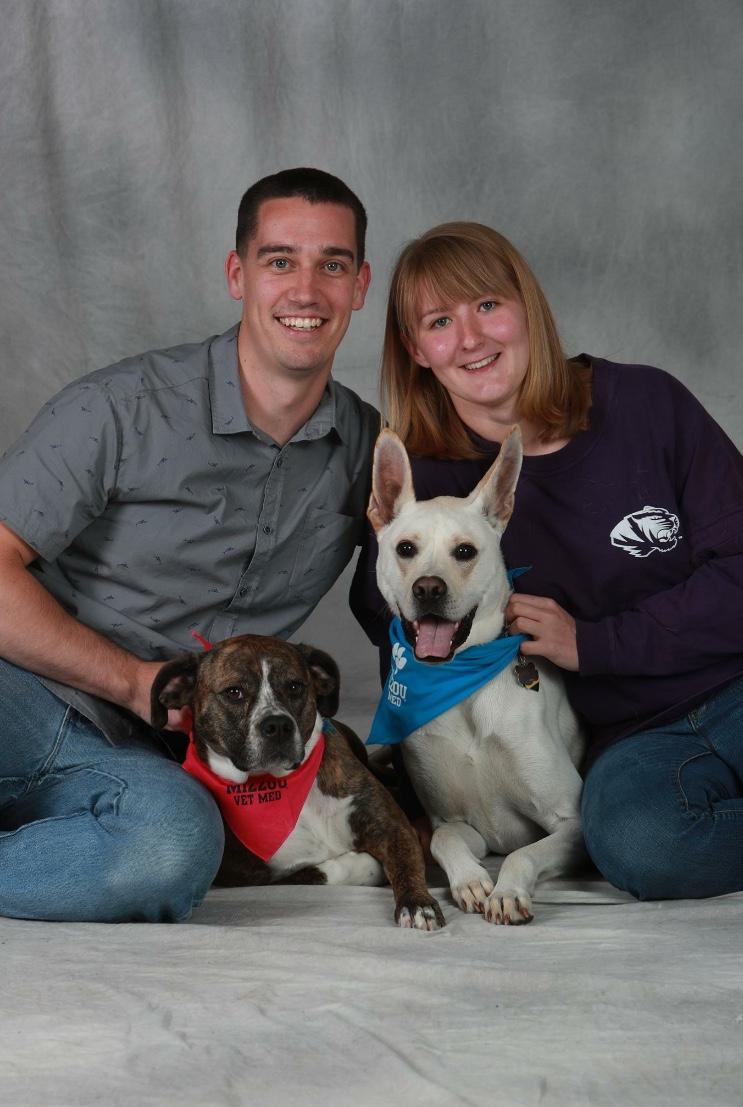 Dr. Hilary Boucher, D.V.M
Veterinarian
Dr. Hilary Boucher is a recent graduate of the University of Missouri College of Veterinary Medicine. She was raised in the Pioneer Valley on a small hobby farm and returned to the area to be closer to family. Her special interests include dentistry and surgery.

Dr. Boucher currently lives with her husband, Tony, their two mixed breed dogs, Oakley and Sadie, and two cats, Turnip and Frankie. In her free time she enjoys hiking, fishing and baking.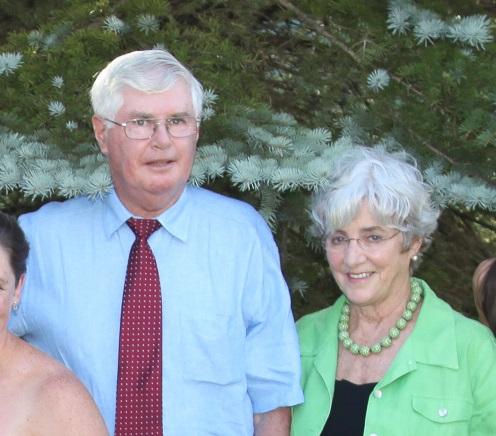 Dr. James Leahey, D.V.M
Veterinarian
Dr. Leahey was born and raised on his family farm in Lee. He graduated from Cornell University in 1967 and established Valley Veterinary Services in 1980. Dr. Leahey has always done a combination of large animal and small animal medicine and running his own family farm in Lee.

Dr. Leahey now is semi-retired. He fills in for the doctors at Valley Veterinary Services on occasion and still helps to perform some specialty surgeries. He also is the Lee and Lenox Animal Health Inspector.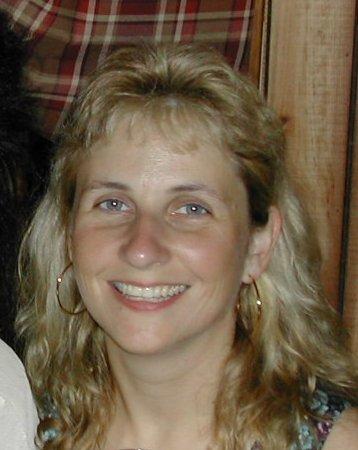 Dr. Julie Shanahan, D.V.M
Veterinarian
Dr. Julie Shanahan started her lifelong pursuit of animal care as a child rescuing everything. Knowing she wanted nothing more than to become a Veterinarian, she worked after school and on weekends walking dogs and cleaning kennels at Valley Veterinary Service.

After she received her Doctorate in Veterinary Medicine from University of Tennessee in 1993 she re-joined Valley Veterinary Service, this time as an associate Veterinarian. Over the many years she became partners and finally the owner of Valley Veterinary Services.

Dr. Shanahan was born and raised in Berkshire County. She is the daughter of the late James Shanahan of Shanahan's market in Stockbridge, and Midge Shanahan of Midge's in Stockbridge. She currently resides in Becket. Her special interests include: surgery, medicine, laser therapy, acupuncture and dentistry.

In her spare time, her hobbies include horseback riding, snowmobiling, swimming and skiing. She has 3 beautiful German Shepards, 3 curious cats, 4 rambunctious horses, 3 noisy exotic birds and 60 wild chickens. Her daughter, Nikki, who is 15, wishes to someday follow in her mother's footsteps and become a veterinarian.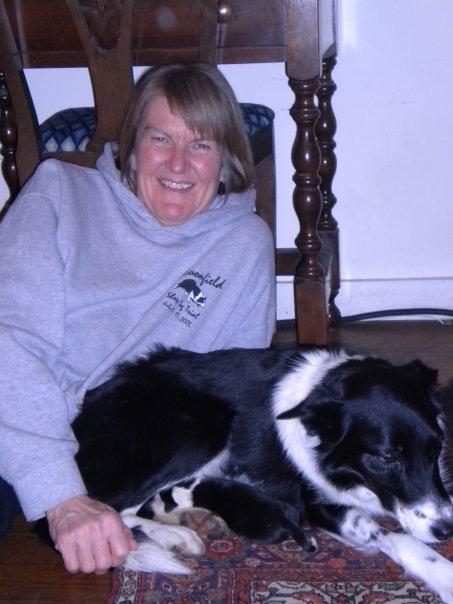 Dr. Susan Schoen, V.M.D
Veterinarian
Dr. Susan Schoen, joined Valley Vet Services in June 2017. She practiced small animal veterinary medicine for over 25 years on Cape Cod, Massachusetts. Dr. Schoen grew up in a suburb of New York City where she dreamed of being a marine biologist, veterinarian and farmer. After college she pursued a career as a marine biologist at the University of California, Santa Barbara, but realized her true calling was veterinary medicine. She moved back East to be with her family and attend the School of Veterinary Medicine at the University of Pennsylvania. After graduation, she moved to Falmouth, Massachusetts where she practiced veterinary medicine, swam in the ocean, raised her two daughters, Emily, 22, and Jessie, 17, and developed a passion for training border collies and raising sheep.

Last fall, Dr. Schoen and her daughters re-located to Pittsfield to pursue her dream of owning her own sheep farm. She has about 60 sheep, 5 Border collies, 1 Border terrier, 2 horses, and a guard llama named Penny. She has fallen in love with the area and the people.

Dr. Schoen loves getting to know animals and their people. She is especially interested in geriatric medicine, lameness, sports medicine and physical therapy.

At the moment she is "cat-less," so she enjoys all the cats she meets through her work.

Dr. Schoen trains her Border collies to herd sheep and competes with them at sheepdog trials throughout the summer. She is bringing a 50- acre farm back in to use, so spare time is rare, but if she had any she would swim, hike and cross country ski and practice yoga.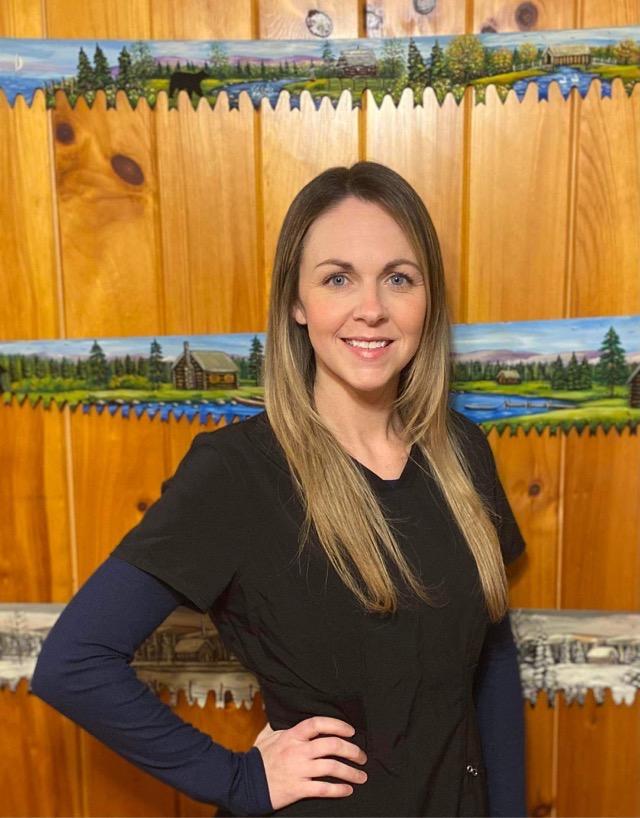 Eden
Certified Veterinary Technician
Eden joined the Valley Veterinary Service team in February of 2018, she has been a technician for 7 years. She possess a strong passion for emergency medicine and anesthesia/surgery.

She enjoys making a positive difference in the lives of not only the animals but their owners as well.

Outside of work, Eden enjoys spending time with her husband Josh and their son Dominic. They love camping, hiking, and fishing together. She also shares her home with three dogs and one fabulous feline.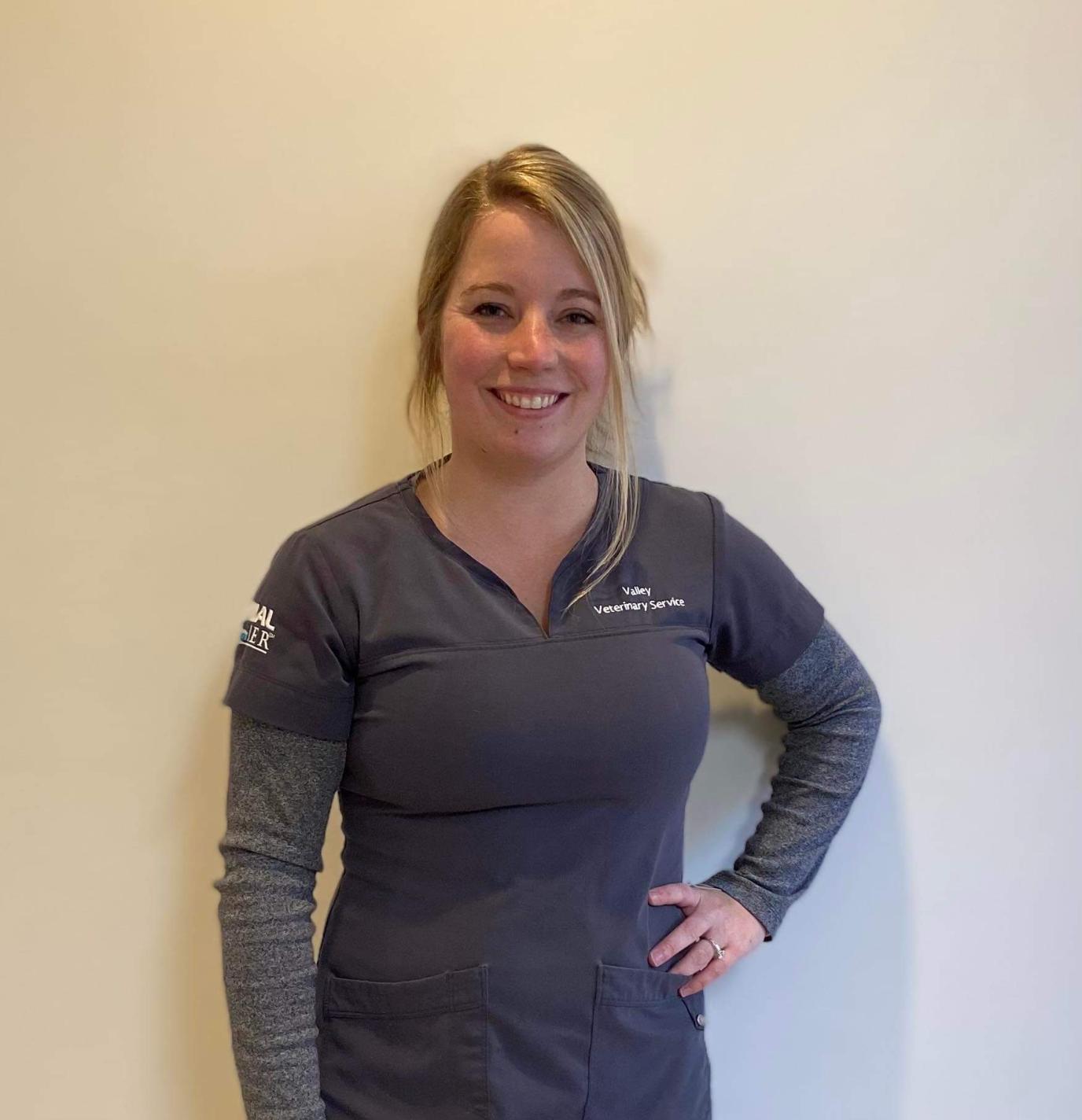 Mariah
Senior Technician
Mariah joined the Valley Vet team in the fall of 2016. Mariah graduated from BCC with a degree in Heath Science. She was born and raised in the small town of Glendale. Growing up she always knew she had an extreme passion for animals and caring for them. In her spare time Mariah enjoys riding her horse and competing all over New England with him. She also enjoys hikes with her two dogs, swimming, and being around her family.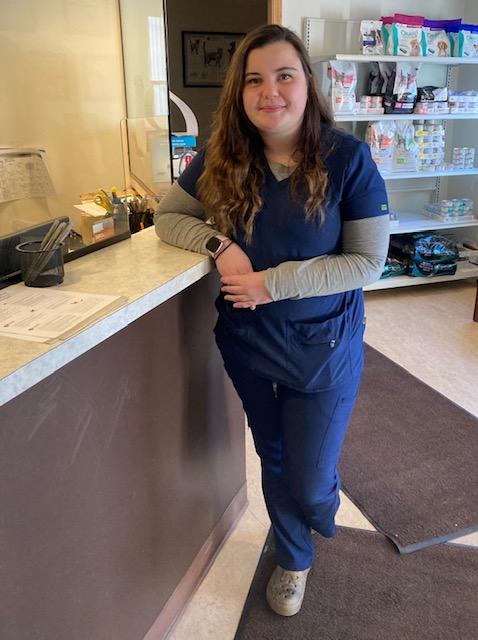 Savanna
Technician
Savanna joined valley vet in summer of 2020. She has always had a passion for working with animals. Savanna enjoys time with her boyfriend Arjay along side with their dog, Scout, and kitty, Priscilla. Savanna also has a bunny Dallas. Savanna enjoys going out on atvs, riding horses, camping, fishing and hiking, along with snuggling her fur babies and reading the day away.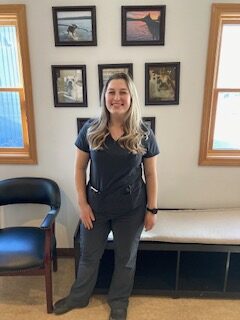 Cady
Technician
Cady is originally from San Diego but currently lives in New York with her fiancé Quinn, her two kitties Shug & Olive, and her bunny Miso. She has been a vet tech for 8+ years now and she loves what she does! In her free time, she likes to spend time with her family and travel with Quinn. She particularly enjoys seeing botanical gardens and baseball stadiums while exploring new cities. She is new to Valley Veterinary but hopes to be apart of the team for years to come!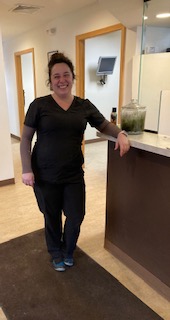 Olivia
Technician
Olivia joined Valley Vet in December 2022. She has been a technician for 4+ years, with a particular interest in pathology and pharmacology. When she's not working, she enjoys spending time with family & friends, reading and traveling. She lives in Great Barrington with her dog, Bubba, and cat, Luna.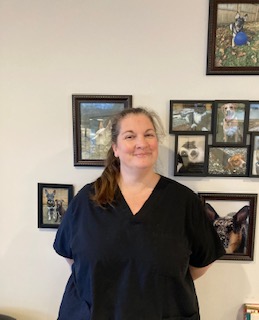 Liz
Office Manager
Liz grew up in Great Barrington and now lives in Ashley Falls with her family. She worked as a technician for years and now also does wildlife rehabilitation. Liz shares her home with cats, turtles, a bunny and a pot bellied pig.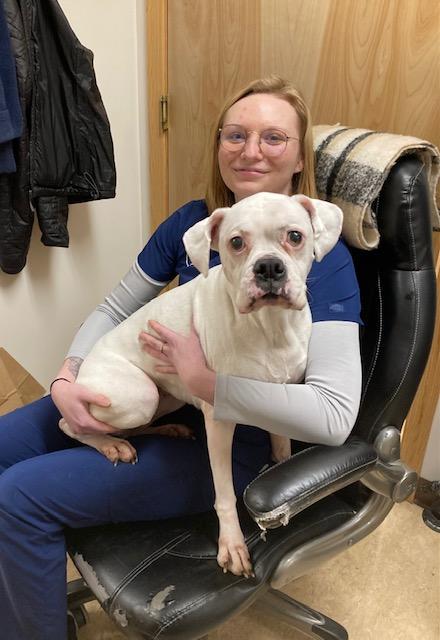 Ann
Client Care Specialist
Ann joined the team early 2021. She's from a small town in western New York, but moved to the Berkshires after graduating high school. Ann has had and loved animals all of her life, and has known from a very young age that she wanted to work in the veterinary field in some capacity. She is very dedicated to the happiness and well-being of both clients and patients. In her spare time, Ann enjoys making art, reading Shakespeare with her friends, and having staring contests with her dog, Bubbles.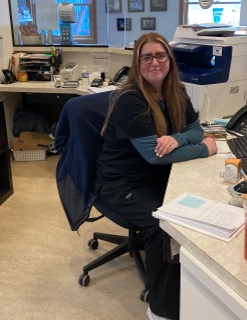 Karissa
Client Care Specialist
Karissa moved to the Berkshires about 2 years ago. She has always had a love for animals! She has 2 dogs and 3 cats. In her free time she loves to take her dogs out for rides and in the summer they love to go to the lake!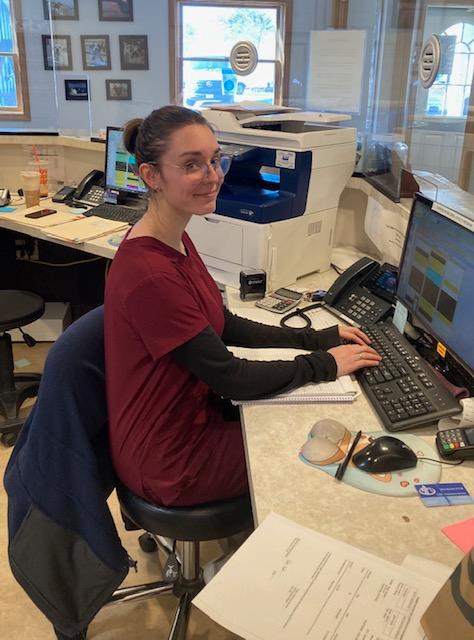 Georgia
Client Care Specialist
Georgia lives in the woods outside great barrington with her partner Kyle and their four animals. Georgia is an avid horse lover and has ridden most of her life. She's planning on starting school in the fall of 2023 to become a licensed tech and eventually to become a vet! Georgia loves all animals, big and small, scales or fur, and is very excited to be a new member of the valley vet team!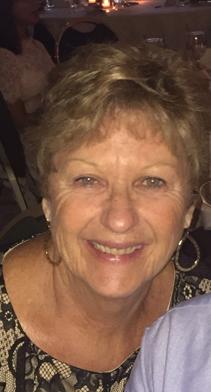 Andrea
Andrea has worked at Valley Veterinary Service since 1987. She has lived in Lee her whole life & married her high school sweetheart 48 years ago! She has two grown children, two sons in law and two wonderful grandsons. She retired from Valley but missed it so much she came back here part time!